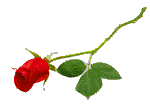 CARMEN...........
..ELECTRA..
---
My
Guestbook

dj tony's Carmen Electra Guestbook

---
Since September 7, 1997...
You are Carmen Electra's
Visitor No.#

Any comments? Any suggestions?
My Guestbook: Carmen Electra
My E-mail: tlaboy@usa.net



Updated on:
Monday, January 12, 1998




Welcome!
This page is dedicated to a lovely actress and a terrific super model...
Carmen Electra
CLICK ON ANY OF THE ROSES!
---
| Tiffani Amber Thiessen | Anna Nicole Smith |
| Jenny McCarthy | Halle Berry |
| Sandra Bullock | Daisy Fuentes |

|[ dj tony's music page ]|[ dj chupacabras music page ]|
|[ f.a.l.t.o.n.y. productions ]|[ dc united fan ]|




---

This page was created using NETSCAPE GOLD 3.01
Resolution: 800x600 or 640x480
by: Tony Laboy
copyright © 1997 f.a.l.t.o.n.y Web Creations