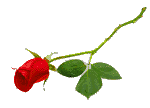 ANNA.......
......NICOLE.......
..SMITH
---
MY
GUESTBOOK


dj tony's Anna Nicole Smith Guestbook

---
Since August 21, 1997...
You are Anna Nicole Smith's
Visitor No.#
---

Any comments? Any suggestions?
My Guestbook: Anna Nicole Smith
My E-mail: tlaboy@usa.net



Updated on:
Friday, April 9, 1999




WELCOME!
to the Home Page
of the #1, Super Model in the WRLD...


Anna Nicole Smith

---

It's too bad that I don't remember where, how, or when I noticed Anna Nicole Smith. It might of been in those types of shows that are about celebrities and the news they make, like Entertainment Tonight or programs like that. Anyway, she really looked stunning and radiant everytime I saw her. She's one of my favorite super models that has been around for a while, and is suprisingly starting an acting career. She may not have stellar or Oscar winning performances, but at least she tries her best!

For my tribute to Anna Nicole, I will provide the best quality pictures including some favorites of mine (actually, all of 'em are my favoritz!). Throughout this page, I will include the coolest, the most informative, and the very creative Anna Nicole Smith Links. Since she is my favorite model, the most appealing items will be added to this page that will reign tribute to the beautiful and lovely, Anna Nicole Smith. Whenever I get some time, I will update this page with more photos and more links. Enjoy your stay! And just in case...Please Bookmark this page and Sign my Guestbook!...Thanx!


---
CLICK ON EITHER ROSE!
---
| Halle Berry | Jenny McCarthy |
| Carmen Electra | Sandra Bullock |
| Tiffani Amber Thiessen | Daisy Fuentes |

|[ dj tony's music page ]|[ dj chupacabras music page ]|
|[ f.a.l.t.o.n.y. productions ]|[ dc united fan ]|



---

This page was made using NETSCAPE GOLD 3.01
Resolution: 800x600 or 640x480
by: Tony Laboy
copyright © 1997,1998 f.a.l.t.o.n.y Web Creations